Steel Wheel Range

Mullins Ranger White, Black & Galvanised Steel Wheels suit a wide range of 4x4 vehicles. Ranger Steel Wheels are also suitable for Caravan Wheel and Trailer wheel applications. Ranger steel wheels are manufactured in the popular 8-Spoke Sunraysia wheel pattern. All Mullins steel wheels are stamped with the CSA brand.
Note: Centre Caps & Nuts are optional Extras

Steel Wheel Fitment Guide

Steel Wheel Range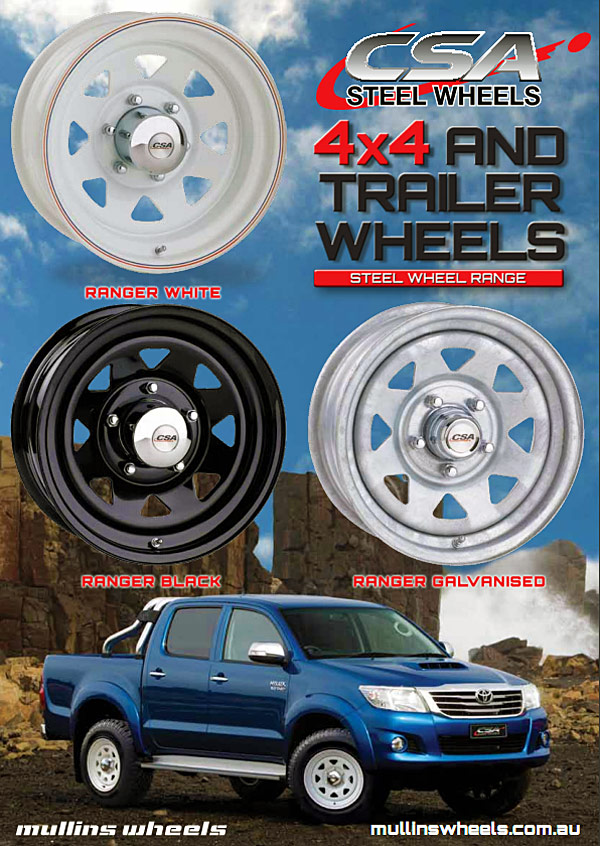 .